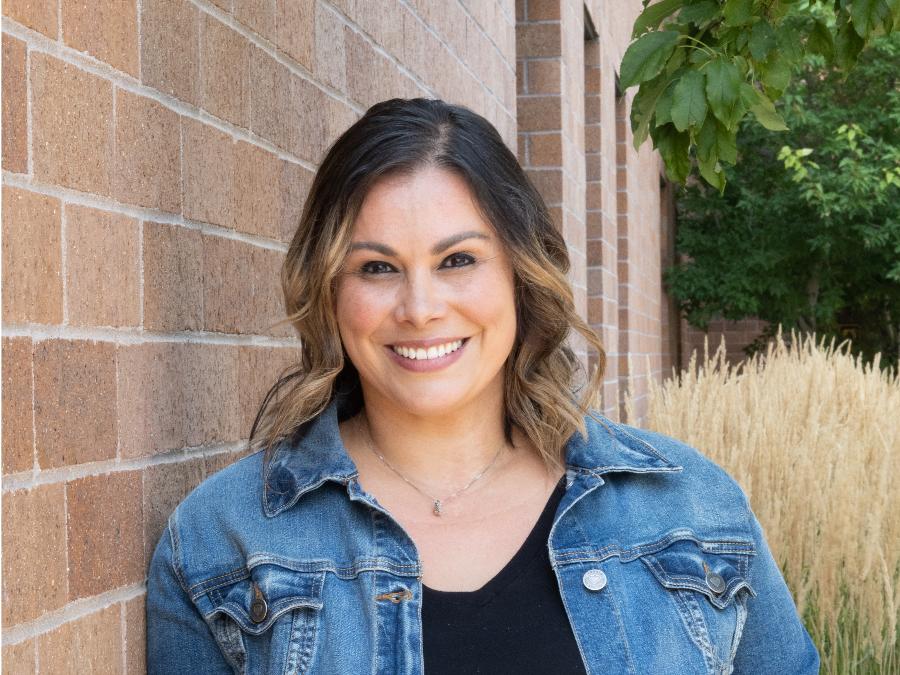 Amanda Turecek, LMFT, LAC
Executive Director
You can expect RAFT to collaborate with you to transform the way you interact with life and start building the life you want. Our experienced and trustworthy counselors create a safe space whether in office or online. Together we can target the stress and reactivity, reduce the feelings of being overwhelmed, and improve the way you interact with life and manage your relationships. With compassionate and kind connections, the change that you crave is possible.
I am a Licensed Marriage and Family Therapist Supervisor (LMFT) and Licensed Associate Counselor (LAC), and owner and Executive Director of RAFT Counseling. At RAFT, we offer strengths-based approach with a focus on values and authenticity. We believe in transparency, authenticity, and connection. Cognitive Behavioral Therapy (CBT), and Eye Movement Desensitization and Reprocessing (EMDR) are two of my favorite therapies to incorporate in to work with clients. This combination mixes top-down concrete strategies immediately, with the important bottom-up processing of everything keeping you stuck. Maximizing your progress toward your goals efficiently and effectively.
I love working with people who are striving to live intentionally. RAFT Counseling has grown from my passion in supporting others in their growth and healing journey. At RAFT, we offer both in office and telehealth services.
Outside of RAFT Counseling, I am a supervisor for Specialized Alternatives for Families and Youth (SAFY) mobile crisis team. This team provides mobile crisis support throughout several counties around the Denver area including Douglas, Arapahoe, Adams, Broomfield, and Bounder Counties. SAFY mobile crisis teams can be accessed by calling the Colorado Crisis Line.
In addition, I am on the board of directors for Teaching Humane Existence (THE), an amazing nonprofit organization that provides outpatient treatment programs for adult sex offenders. THE offers their clients program support through therapy, groups, and peer support in self-management and accountability, improving client lives, and enhancing community safety.
I have experience working with individuals, couples, and families in a variety of settings including: residential treatment centers, schools, in-home services, community mental health agencies, behavioral health hospitals, and private practice. Clients that I have worked with present with a wide range of challenges including: anxiety, depression, trauma/PTSD, self-harm behaviors, suicidality, life transitions and adjustments (grief/loss), family conflict/dysfunction, relationship difficulties, parent support, and education.
I am passionate about my work as a therapist and love being a part of people's healing journeys. Change is possible and I look forward to collaborating with you to work towards your goals and build the life that you envision. RAFT Counselors provide guidance and hope, helping you to reveal what is keeping you stuck, working together to overcome the challenges, and empowering you to live intentionally. Effective and experienced, our therapists blend evidence-based strategies, with you real life expertise about you, getting you the results that will make all the difference.
Amanda works with adults 21+ with a focus on EMDR. On RAFT's tiered private pay rate table, she is a level 3 therapist.
Qualifcations and Credentials
CO LMFT0001254
CO LAC0001012
Year Graduated: 2011
EMDR Trained (2018)
Amanda can accept the following insurances in-network:
Cigna
Friday Health Plans
CO Medicaid CO Access
CO Medicaid CCHA
Realiving EAP
Health Advocate EAP
We use Headway for billing the following plans:
Aetna
Anthem BCBS
United Healthcare/ Optum/ Oscar