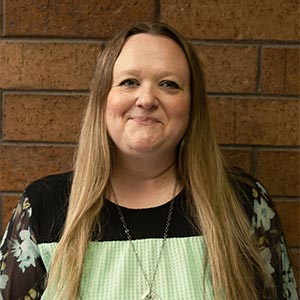 Ashley Larsen, LCSW, CAS
Clinical Director and Therapist
When you connect with me, you can expect an honest conversation about your patterns, challenges, and goals. Together, we can figure out the pieces that are no longer working and identify the areas that you want to grow and strive for. I am passionate about providing a safe space for managing addictions for teens and adults. My approach to therapy is strengths-based. I want to work together to identify strategies and supports that will build on your foundation and support your recovery. I am also passionate about working with teens and adults around domestic violence, anxiety, depression, and general mental health concerns. I value authenticity in our work and incorporate an approach that is person-centered, trauma -informed, and transparent.
I am in a unique position as the Clinical Director of RAFT Counseling, where I am able to support the other clinicians at RAFT while also seeing clients. It is important to me that all clients at RAFT are receiving the best services possible from our amazing team. I have been practicing over the last 15+ years in various capacities within the mental health world including residential treatment for adolescents, community mental health centers, domestic violence focused treatment, collaboration with the offender population, addictions focused therapy, and in-patient behavioral health. I graduated from CSU with a bachelor's in social work in 2007 and with a master's in social work in 2008 from DU. Evidence based treatments I am trained in and often pull into sessions include Cognitive Behavioral Therapy (CBT), Solutions Focused Therapy (SFT), Motivational Interviewing (MI), and Person Centered Therapy (PCT).
I offer in office and telehealth sessions for adults, teens, and children 9+ and I look forward to supporting you in your recovery journey with mental health and/or addictions!
Qualifications and Credentials
CO LCSW 09928544
CO CAS 0997977
Year Graduated: 2008
On RAFT's tiered private pay rate table, Ashley is a Level 2 therapist. Ashley can accept some insurances as in-network, including:
Cigna
Friday Health
CO Medicaid CCHA
CO Medicaid CO Access
Health Advocate EAP
Realiving EAP
Victim's Compensation - 18th Judicial District
We use Headway for billing the following plans:
Aetna
Anthem BCBS
United Healthcare/ Optum/ Oscar